Main Content
Home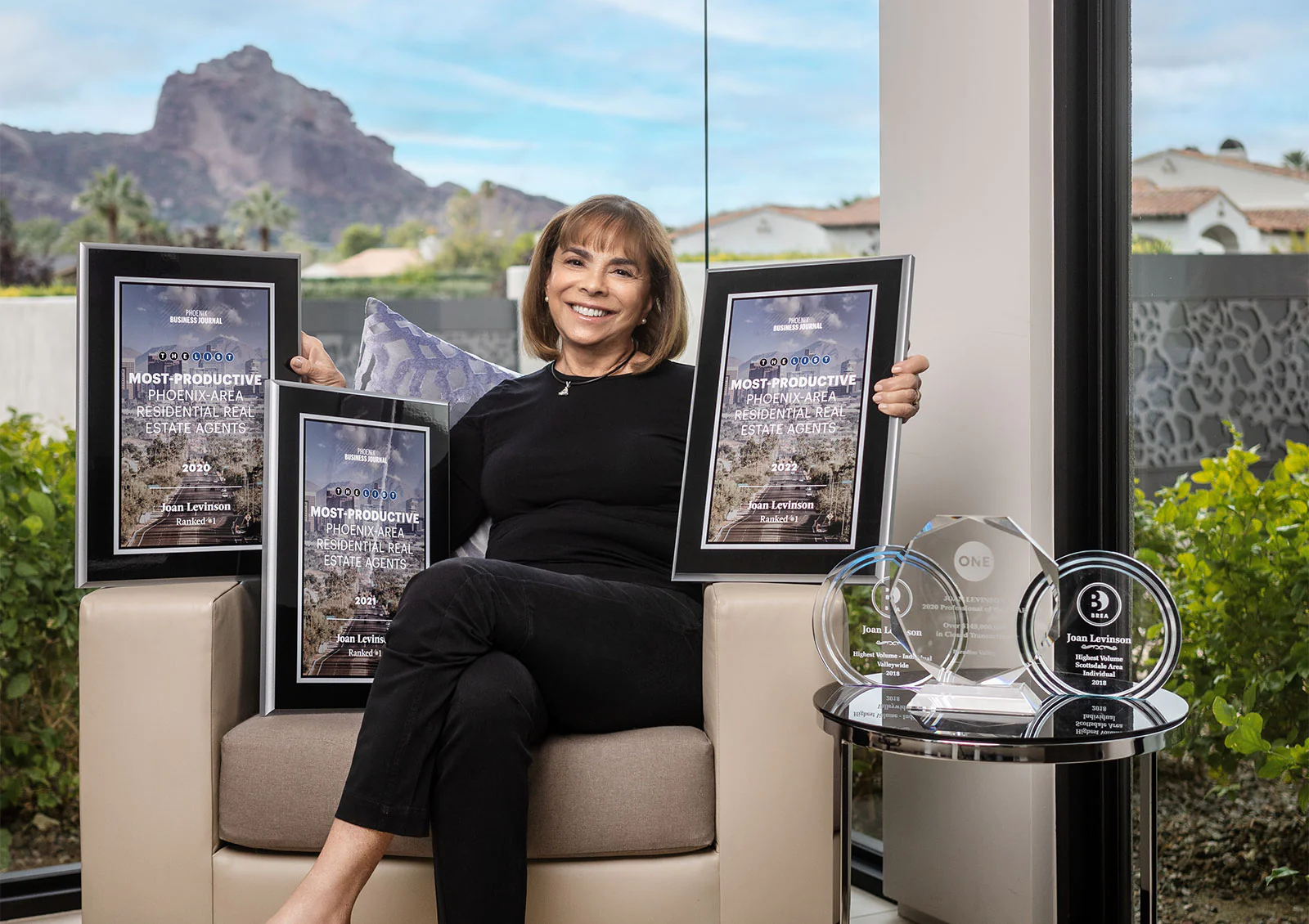 #1

Real Estate Agent in Arizona
Ranked by Real Trends
Featured in WALL STREET JOURNAL 2022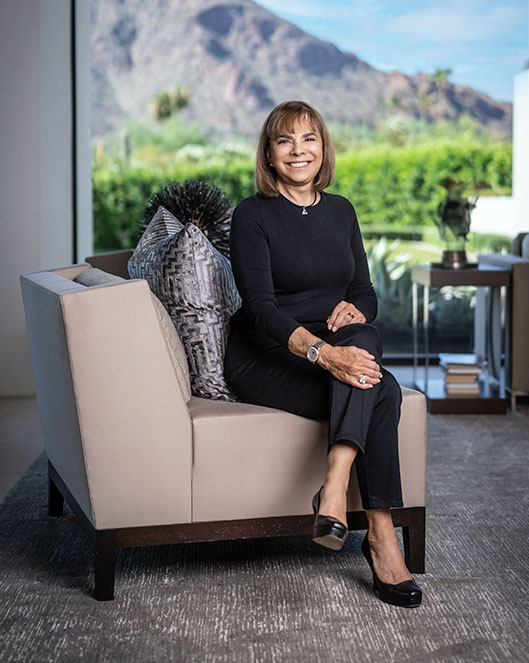 About

Joan Levinson

Award-winning Real Estate Agent Joan Levinson is Arizona's Premier Luxury Real Estate Expert. Consistently ranking as one of the Top 50 agents in the nation, she has won awards as the Number 1 Real Estate Agent in Arizona in various media outlets in each year from 2017 to 2022. This includes ranking as #1 in 2022 in "The Thousand, as advertised in The Wall Street Journal", #1 in the Phoenix Business Journal in each of 2020,2021 and 2022, and being named by Newsweek as one of "America's Best Realtors, 2020".

Joan has specialized for over 35 years in the finest estates in Paradise Valley, Scottsdale, Phoenix, and Arcadia. She and her properties have appeared throughout TV and multiple major media outlets, including The Wall Street Journal, Forbes, Newsweek, Fox, ABC, NBC, Architectural Digest and more.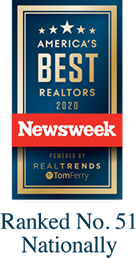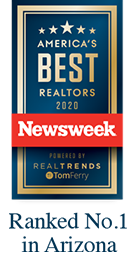 Her real estate work is focused on discretion. Many of her properties have been sold off-market in pocket listings to high-profile clients including multiple owners of professional sports teams, Fortune 500 CEOs, professional athletes and celebrities. Over 80% of Joan's business is from referrals of past clients.
Levinson has lived in Paradise Valley for 35 years and is serving a fourth term on the Board of Trustees of the Paradise Valley Mountain Preserve Trust.
About

Paradise Valley Homes
As Arizona's #1 Agent, Joan has represented the most distinguished properties and the most discerning clientele including many Fortune 500 CEOs, Entrepreneurs, Professional Athletes, and Celebrities, who have come to rely on her honesty, expertise, negotiating skills, and comprehensive knowledge of the luxury real estate market.
JOAN LEVINSON IS PARADISE VALLEY, ARIZONA'S PREMIER LUXURY REAL ESTATE EXPERT SPECIALIZING IN THE FINEST HOMES AND ESTATES IN PARADISE VALLEY, SCOTTSDALE AND PHOENIX.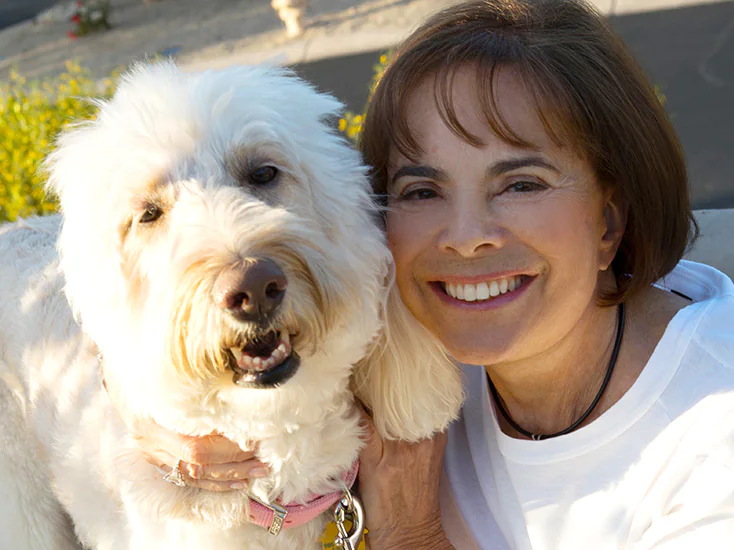 Paradise Valley

Attractions

Visitors from all over the world enjoy premier golf courses, 5 star resorts, destination spas, world class shopping, art galleries and fine restaurants
Contact Joan

Get in Touch

Keep Up To Date With The Latest Market Trends And Opportunities In Paradise Valley, Arizona